AUSTRALIA'S LARGEST IMPORTER & DISTRIBUTOR OF ALFA FORNI OVENS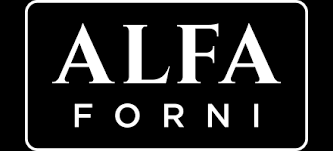 ALFA PIZZA OVENS MELBOURNE
Alfa pizza ovens are made in Italy by Alfa Forni. Alfa has been producing ovens for over 40 years being inspired by constant innovation, careful selection of all-Italian materials and an almost maniacal attention to detail. Alfa ovens have been designed to perform by reaching temperatures of 500 degrees Celcius in a short amount of time. They are made of the highest quality materials available combining an insulated stainless steel construction with a refractory floor so you can cook a Neopolitan style pizza in 90 seconds.
The first thing you will notice when you look at an Alfa pizza oven is the incredible quality of the materials and finish. These are beautiful looking ovens that will highlight and compliment any entertainment area in a residential or commercial environment. Alfa's stainless steel line of professional pizza ovens are perfect where time and space is limited, such as in a mobile food truck or Cafe.
FREQUENTLY ASKED QUESTIONS
How are Alfa ovens different to a regular oven?
The key to a perfect Italian-style pizza is to cook it quickly at a high temperature; regular ovens simply don't get hot enough. Alfa ovens can reach temperatures of up to 500 Celsius, allowing you to cook pizzas in as little as 90 seconds. The Alfa oven Forninox technology allows the oven to heat up in around 40 minutes using small amounts of fuel.
Are Alfa ovens gas or wood fired?
The Alfa range is predominately wood fired but Alfa offer a range of gas fired ovens with some models giving you the option of both. At the moment, there are no gas fired options approved for sale in Australia but we are working towards approvals for the  Alfa ONE and BRIO (residential models )for late 2021. Convenience or tradition? Both deliver great pizzas.
What is 'Forninox' technology?
Alfa patented Forninox technology ten years ago, and it has since enabled them to manufacture high-octane stainless steel and brick refractory wood-fired ovens. This technology allows for the combined use of materials (stainless steel structure with refractory bricks for the base) and means that these ovens reach the high temperatures required in less time – and maintain the heat for longer.
What sized ovens are available?
Alfa pizza ovens come in a number of sizes in our residential range, with capacity ranging from one to five pizzas. Our commercial ovens can cook up to eight pizzas at a time – and up to 150 in an hour. Whether you require a small oven for the backyard, or a larger oven that is suitable for commercial use, we have you covered