WOOD FIRED OVENS CAMBERWELL VIC 3124
Fornieri - Wood Fired Ovens Camberwell is your go to for all things wood fired oven related. Meet Roberto Fornieri, the youtube sensation and wood fired oven expert, find out why our reviews are so incredible. Bringing you a range of ovens from the sought after Alfa Ovens to commercial ovens, gas ovens and even fire pits, we have it all.
Fornieri - Wood Fired Ovens have a stack of information on our website about wood ovens, feel free to take a look around and educate yourself before you buy.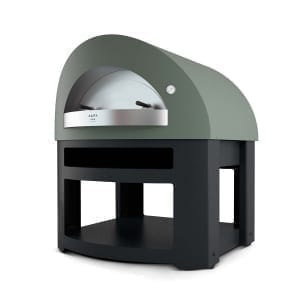 PROVIDING COMMERCIAL WOOD FIRED OVEN REPAIRS AND REBUILDS, FIND OUT WHY SO MANY BEFORE YOU HAVE CHOSEN FORNIERI - WOOD FIRED OVENS TO RE-BUILD, REPAIR OR INSTALL THEIR WOOD - FIRED OVEN IN CAMBERWELL
SO IF YOU ARE LOOKING TO BUY A QUALITY WOOD FIRED OVEN KIT, ALFA OVEN, GAS OVEN, FIRE PIT OR MANY MANY MORE WOOD FIRED PRODUCTS IN CAMBERWELL, YOU HAVE COME TO THE RIGHT PLACE.
Can you find wood fired ovens in Camberwell? Absolutley, we put them there, we provide repairs, upgrades, new installs and sales to Camberwell.
Camberwell is a suburb of Melbourne, Victoria, Australia, 9 km east of Melbourne's Central Business District. Its local government area is the City of Boroondara. At the 2016 Census, Camberwell had a population of 22,081.
The western, southern and eastern boundaries of the suburb generally follow Burke Road, Toorak Road and Warrigal Road respectively. The northern boundary generally follows Riversdale Road, except for an area in the northwest where it extends upwards to Canterbury Road, incorporating Camberwell, East Camberwell and Riversdale railway stations. Known for grand, historic residences and tranquil, leafy streets, Camberwell is commonly regarded as one of Melbourne's most prestigious and exclusive suburbs.
Camberwell is designated one of 26 Principal Activity Centres in the Melbourne 2030 Metropolitan Strategy.