Mobile Pizza Ovens in Melbourne
Wood-fired pizza ovens are an incredible way to recreate the most scrumptious and mouth-watering pizza you have ever tasted. For many centuries,  wood fired ovens have been known not just to cook and bake foods fast and efficiently, but also as the best means to maintain the nutrients and taste of its ingredients.
Mobile pizza ovens in Melbourne are an excellent method of how you can let the community enjoy a pizza cooked in a wood-fired pizza oven. As more and more people are clamouring the best-tasting pizza ovens, it is a perfect opportunity to use it for your next business venture.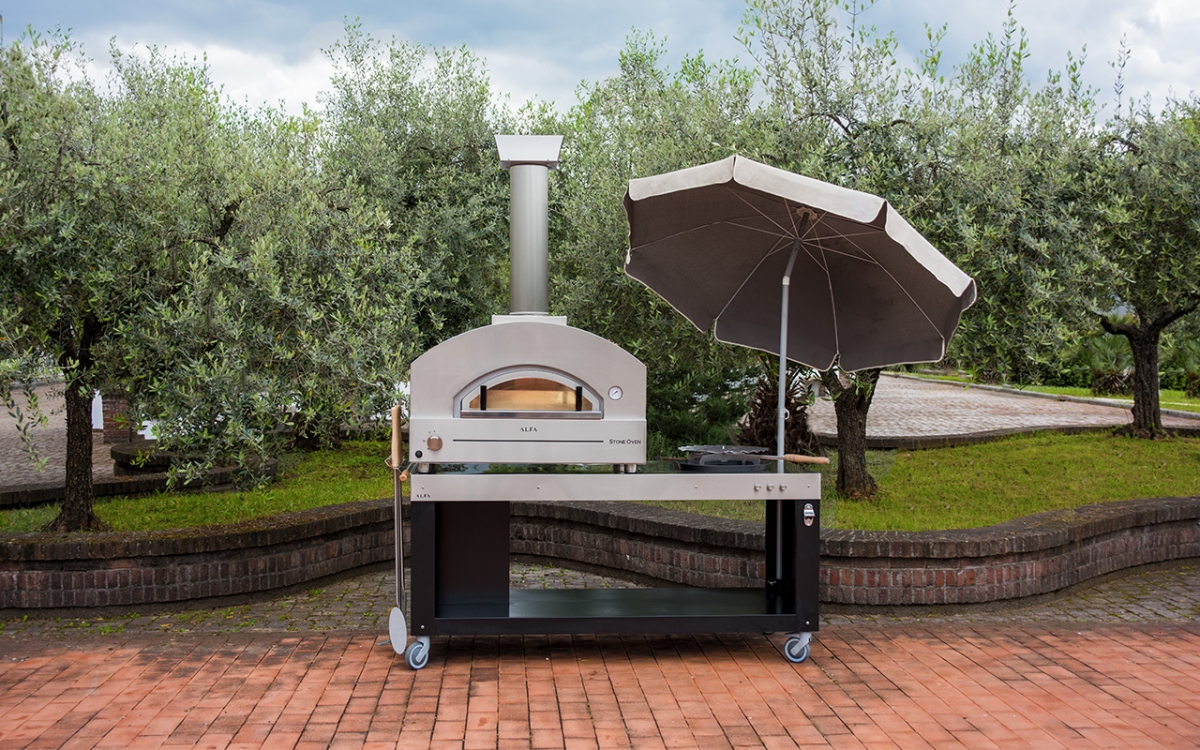 How to Start a Successful Mobile Pizza Business
If you are living in a community full of pizza lovers like Melbourne, then it is an exciting market for you to start a mobile pizza business. Movable pizzerias have become popular among certified foodies who loves pizza.
Mobile pizza ovens are commonly used to serve other food items at catered events, restaurants, pubs, parties, picnics, festivals, and farmer's markets.  Many individuals found out that this is kind of a business that is profitable and successful.
Just like any business undertaking, proper planning is very important to ensure that you can learn the ropes rightfully.  Opening your own mobile pizza oven business is a tough decision that requires enough resources and understanding. Owners also need to have the capacity to learn about running a food business as well.
Two Important Factors to Remember
Culinary Side  - When it comes to this business, a pizza business will involve dough, fire, recipes, cooking, and catering

Business Side – You will need to consider important factors like trailer safety issues, health regulations, workflow, customers, planning, and budgeting.
You need to make a checklist first. You may need to understand that your budget is not just for purchasing the trailer, but also the finances for operating the business.  Keep in mind that starting a business is not easy if you don't have enough capital. You may consider having a partner or may look for an investor to help you with your endeavour.
2. Why You Want to Start a Business
It would be best also if you have the expertise or interest in the pizza oven business. If you don't have that interest in the pizza oven and willingness to learn, it can be difficult for you to succeed. You must clearly know your goal why you want to start a mobile pizza oven business.
3. Find the Right Manufacturer
Make sure also to ask a couple of wood fire oven manufacturers. Since there are several wood fired pizza oven manufacturers, you need to find the one that can provide what you need and for your business to succeed.
Included in the factors that you have to consider with the manufacturer are the following:
Offer Culinary Instruction – A complete culinary instruction and guide should be included. There should be enough tutorials for newbies to follow so that you can successfully run your mobile pizza ovens in Melbourne.  It is not easy to run something that you don't have enough knowledge or idea right?

Ongoing Support – You may still need the manufacturer's guidance right after buying a mobile pizza oven trailer.  Their lines should be open at all times so that you can able to ask someone from the manufacturer that can provide the most useful information you need.

Good Quality – Quality or mobile wood fired oven should be at the top of your list. The product should be made with strict quality checks and materials. This ensures that they are made to last and serve you longer.

Track Record – One important factor that you have to instill in mind when looking for a trailer manufacturer is their track record. What does this mean? It means they should have a good reputation and has the highest standard.
Moreover, you may need to tie-up with a commissary kitchen to have enough storage for your cold and dry ingredients. Make sure that they have the proper permit as well from the local authority.
Before You Start with Your Mobile Pizza Oven Business
Doing enough study of the market is a very important way to ensure that you have the right information that you need for your business to succeed. You need to know these facts first before you start investing in the right equipment. You need to have a clear understanding of the pros and cons of the market. You may need to conduct a simple study on the market you are planning to penetrate.
If there are already a few mobile pizza ovens that are operating in your area, you may also consider knowing more about them. For example, you need to study the best qualities why they are successful, and what makes them successful. As much as possible, don't try to imitate them. You need to stand out by offering something fresh to your target audience. This will give you the right edge to make it big in the mobile pizza oven business.
You also need to create a clear vision of the events that you want to target from festivals, fairs, corporate events to farmer's market. If you are not sure how to start, it would be a smart idea to find a planner to help you. These event experts will be there to help your business succeed. They can give you a clear estimate of people in the event, the best location where to attract customers as well as the competition.
Running a business would not be possible without the right license and permit from the authorities. It is very important that you have the proper license and permit for running a mobile pizza oven.  You may need to visit your local or city office.
Insurance is imperative for any business. Make sure also to get the right type of insurance for your Melbourne mobile pizza oven business. It should cover your vehicle, business, and oven adequately.
When it comes to the mobile pizza oven business, you may encounter problems such as unexpected large numbers of customers, bad weather, setup issues, and manpower problems.
Want to start a mobile pizza oven? Call us and we got you covered. We will make sure that you can get the right pizza oven trailer to suit your needs and have best chances of success.