WOOD FIRED OVENS MALVERN VIC 3144
Fornieri - Wood Fired Ovens Malvern is your go to for all things wood fired oven related. Meet Roberto Fornieri, the youtube sensation and wood fired oven expert, find out why our reviews are so incredible. Bringing you a range of ovens from the sought after Alfa Ovens to commercial ovens, gas ovens and even fire pits, we have it all.
Fornieri - Wood Fired Ovens have a stack of information on our website about wood ovens, feel free to take a look around and educate yourself before you buy.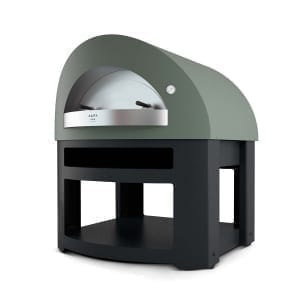 PROVIDING COMMERCIAL WOOD FIRED OVEN REPAIRS AND REBUILDS, FIND OUT WHY SO MANY BEFORE YOU HAVE CHOSEN FORNIERI - WOOD FIRED OVENS TO RE-BUILD, REPAIR OR INSTALL THEIR WOOD - FIRED OVEN IN MALVERN
SO IF YOU ARE LOOKING TO BUY A QUALITY WOOD FIRED OVEN KIT, ALFA OVEN, GAS OVEN, FIRE PIT OR MANY MANY MORE WOOD FIRED PRODUCTS IN MALVERN, YOU HAVE COME TO THE RIGHT PLACE.
Malvern, a residential suburb 8 km south-east of Melbourne, lies between Gardiners Creek on its north and Dandenong Road on its south. It extends eastwards from Glenferrie Road, Toorak, to Tooronga Road. It was also a municipality until 1994.
The first European settler in the district was John Gardiner, pastoral overlander from Yass, New South Wales, in 1835. His homestead was probably in the vicinity of the Kooyong railway station, near the Kooyong Koot or Gardiners Creek. One authority places the homestead at the corner of Elizabeth Street and Toorak Road (Malvern) whilst there is a memorial outside Scotch College, Glenferrie Road (Hawthorn) north of the creek. Gardiner's name was given to Gardiners Creek Road (now Toorak Road), the creek, to a locality and railway station to the east, and to the original shire which was renamed Malvern in 1878.