WOOD FIRED OVENS FOOTSCRAY VIC 3011
Fornieri - Wood Fired Ovens Footscray is your go to for all things wood fired oven related. Meet Roberto Fornieri, the youtube sensation and wood fired oven expert, find out why our reviews are so incredible. Bringing you a range of ovens from the sought after Alfa Ovens to commercial ovens, gas ovens and even fire pits, we have it all.
Fornieri - Wood Fired Ovens have a stack of information on our website about wood ovens, feel free to take a look around and educate yourself before you buy.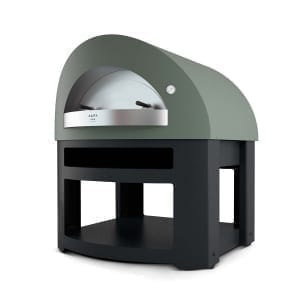 PROVIDING COMMERCIAL WOOD FIRED OVEN REPAIRS AND REBUILDS, FIND OUT WHY SO MANY BEFORE YOU HAVE CHOSEN FORNIERI - WOOD FIRED OVENS TO RE-BUILD, REPAIR OR INSTALL THEIR WOOD - FIRED OVEN IN FOOTSCRAY
SO IF YOU ARE LOOKING TO BUY A QUALITY WOOD FIRED OVEN KIT, ALFA OVEN, GAS OVEN, FIRE PIT OR MANY MANY MORE WOOD FIRED PRODUCTS IN FOOTSCRAY, YOU HAVE COME TO THE RIGHT PLACE.
In recent years, Footscray has grown from a suburb with a bit of a bad reputation to a hip and trendy suburb with a heap of apartments. An immigration hub, Footscray has a multi-cultural scene with food to die for. In Footscray you can get Vietnamese, Thai, Japanese, Burgers, Chinese, African, Mexican well, basically any type of food you like.

The area around Footscray was originally home to the Woimurrung and Boonwurrung tribes of the Kulin nation for over 40,000 years. At that time it was at the confluence of the rivers now known as the Maribyrnong and the Yarra. Between 1881 and 1891 Footscray's population more than tripled from almost 6,000 to 19,000. Footscray developed into an industrial zone in the second half of the nineteenth century, with the manufacturing industry beginning to decline in the 1960s and 1970s.
Locate those exotic spices and ingredients at Footscray Market. Busy Little Saigon Market will satisfy your craving for tropical fruits and Vietnamese groceries. Pay your respects to the Golden Heavenly Queen of Mazu at the Heavenly Queen Temple off Hopkins Street, the biggest Chinese temple in Australia.
Chances are you'll find yourself in Footscray on the trail of a highly anticipated arts event. The local arts scene is led by the dynamic Footscray Community Arts Centre, situated on the banks of the Maribyrnong River. The precinct features theatre performances, workshops, a bar, cafe and gallery spaces.
Further upriver, opposite Flemington Racecourse, Footscray Park is the newest venue for the annual St Jerome's Laneway Festival, boasting international music acts and local performers.  Slurp a bowl of pho at a Vietnamese noodle house, get a masala dosa near Victoria University, tuck into traditional Ethiopian injera flat bread at Nicholson Street Mall.