Regular Bricks or Fire Bricks? Which Bricks Should I Use To Build A Pizza Oven?
When it comes to making outdoor pizza, maybe you were asking yourself, which bricks should you use when building a pizza oven – regular bricks or fire bricks? Fire bricks are a perfect choice if you want to have that heavenly tasting pizza.  Brick oven pizza is the real deal if you are a true-blooded foodie. Your craving for quality and authentic flavour will surely come to fruition.
Let's find out more about why fire bricks are the right one: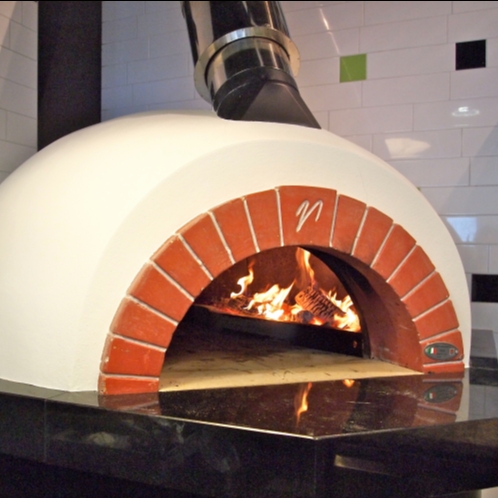 History of The Oven Brick
Brick ovens have been already around us for thousands of years. Way back in the ancient times, from Egyptians, Romans to Jews, it is widely used to cook or bake goodies. Most of its designs are not too far from the modern outdoor brick ovens of today to obtain the taste of a deliciously crispy crust.
Through the centuries, ovens had evolved tremendously, and brick ovens had stepped out a bit. Modern technology had led electric and gas ovens to reign supreme in the mainstream market.
The good news is – brick ovens are slowly getting back!
This video goes through the stages of building a pre-cast wood fired oven kit. This is a different type of wood fired oven.
The Excellence of Brick Oven Pizza?
Tired of cooking your pizza over your electric, gas ovens, or pizza makers wherein you can't seem to satisfy your tastebuds? If so, a wood-fired brick oven is the best option.    
You don't have to be a pro chef to achieve a mouth-watering pizza. 
With fire bricks oven pizza in your garden or yard, you'll have the opportunity to cook for your family and friends outdoor.  Many culinary experts suggest that you can get a myriad of benefits if you cook pizza and other food over a brick oven.
Top 5 Benefits of Fire Brick Ovens
Pizza is one of the top convenience foods for people with busy schedules.  Many individuals prefer to drop by at their favourite pizza parlours for a drive-thru or to dine in. Others also rely on pre-made or frozen pizza or depend on canned sauces and packaged crust.
If you are in a rush, then you'll surely take your time with your traditional ovens or pizza makers. As you can see, it can only heat up to 500 degrees as compared to the ones from pizza shops that could heat ovens at around 450 degrees Celsius.   
With your fire bricks pizza oven, you can achieve high temperatures and cuts the pizza cooking time. In just minutes, you can cook your most wanted pizza.
A pizza that is cooked over the brick oven has a distinct taste. It helps in enhancing the flavour due to the equal heat distribution.  Pizza ingredients will perfectly fuse altogether with this way of cooking.  The wood that you'll use for cooking is the one that enhances the overall taste.  The taste of the pizza also depends on the type of wood you are going to use.
If you are a health-conscious person, you'll surely love to top your pizza with veggies and fruits. With a fire bricks oven, since the cooking time is fast, it retains the essential nutrients and natural flavourings.  You can't achieve with your traditional ovens as it requires a longer cooking time.  The longer the food is on fire, the higher the chances that they will lose their nutritional value
Fire Bricks Oven Saves Energy
You don't have to be a rocket scientist to figure this out. Using a fire brick oven can surely trim your energy cost tremendously.  There's no need to use gas or electricity to power your oven anymore. This is the answer if you want to maintain a green lifestyle.
The only issue here is the smoke that it produces while cooking. As a rule of thumb, make sure to consult your local office for wood-burning regulations before you invest in an outdoor brick oven.
Brick ovens aren't just exclusive for cooking a pizza. Whether you want to bake your favourite bread, roast delicious meats or fish, and veggies, it is the best option. You can cook numerous tasty foods with a fire brick oven, I myself have recently made a video on cooking a lamb roast.
Key Features of a Fire Brick Oven Pizza
Now that you have learned the essential benefits of a brick oven pizza, it's now about time to determine the factors to consider when picking a wood-fired oven.
Naturally, a wood-fired pizza oven has a half-spherical shape that plays a vital role in maintaining the air circulation inside. The dome shape allows the fire to circulate, thus evenly cooking the pizza efficiently.  Outdoor brick ovens engineered brilliantly to cook food quickly and efficiently. There are plenty of sizes and dimensions you can choose from depending on your requirement.
The best thing about fire bricks oven is they' re made of refractory materials. These make them very tough in withstanding extremely high temperatures. They can also absorb and retain heat effectively.  Refractories are ceramic materials designed to endure temperatures as high as 1,000 degrees Fahrenheit.
Adds Aesthetic Value to Your Property
Your outdoor brick oven isn't just a cooking appliance but also attractive furniture that adds value to your backyard or garden. You can even entertain your guests in this area.  It could turn out to be an excellent haven for you and your loved ones. I have had plenty of clients who have bought brick pizza ovens to add value to their property before selling the property.      
In conclusion, without a doubt, oven brick pizza is a treat if you are looking for a perfect way to cook a great pizza.  When building an oven, using fire bricks even adds more flair and charm. You'll surely don't want to miss its numerous benefits. It is a culinary delight that can take your cooking skills to a higher height. A wood-fired pizza oven is an answer if you want to have an award-winning pizza.  Who knows, it's your time to shine.
Are you looking for experts that can help you build an outdoor pizza oven in your house? Contact us now, and we will be glad to help you and answer your queries.